Ectivise is proud to be the main apparel sponsor for the Yuhua Albirex Football Academy (YAFA) at the YAFA Logo Launch 2014.
The YAFA Logo Launch was held on 24 August 2014 at Shuqun Secondary School. Ms Grace Fu, Minister, Prime Minister's Office, Second Minister for the Environment and Water Resources, Second Minister for Foreign Affairs and Adviser to Yuhua Grassroots Organisations was present to unveil the logo.
Ms Grace Fu, presenting Mr Arthur Cheong with a YAFA jersey as a token of appreciation.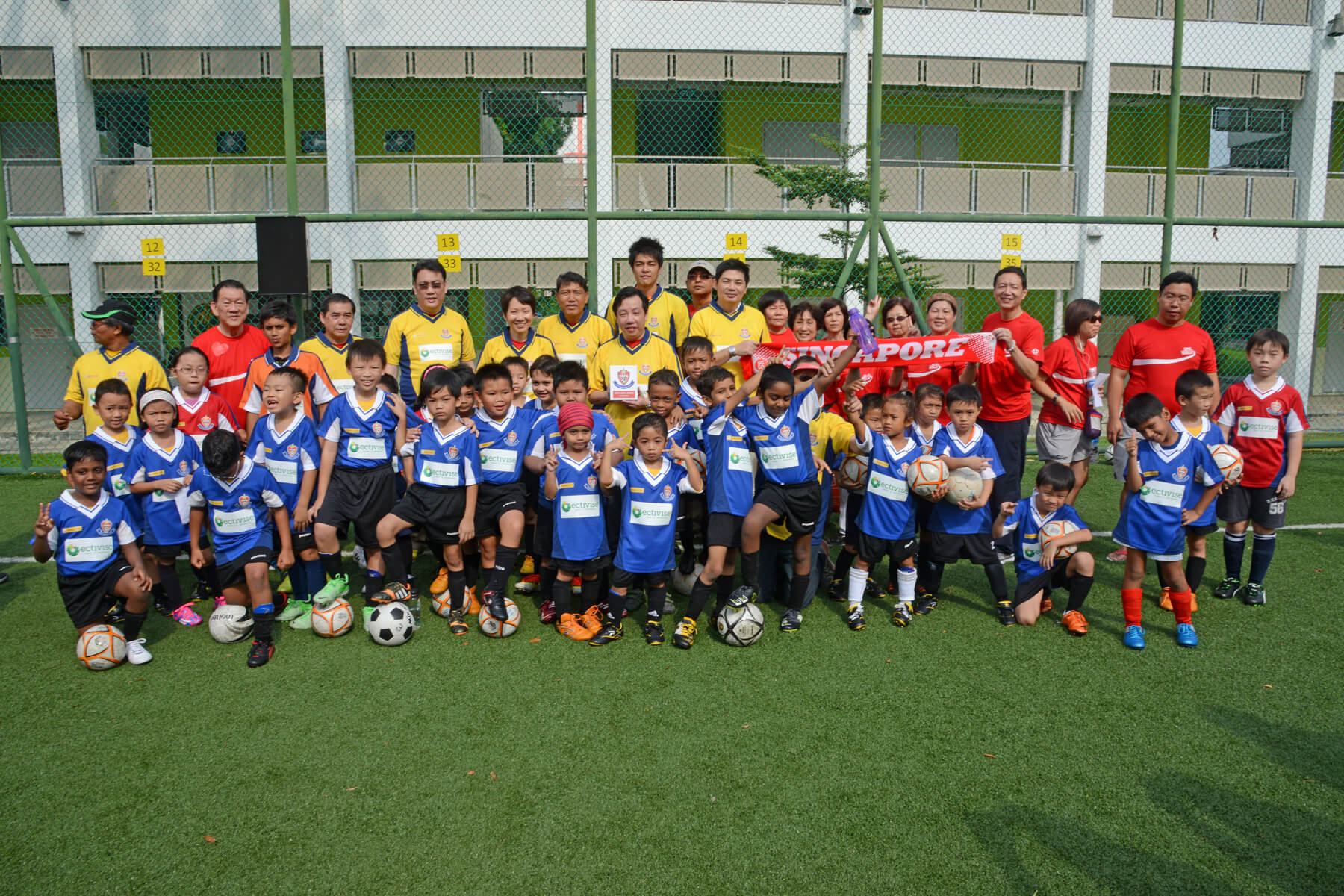 The YAFA kids with Ms Grace Fu, Mr Arthur Cheong and the people behind YAFA football clinic.


Cheers to the Yuhua Alberix Football Academy!